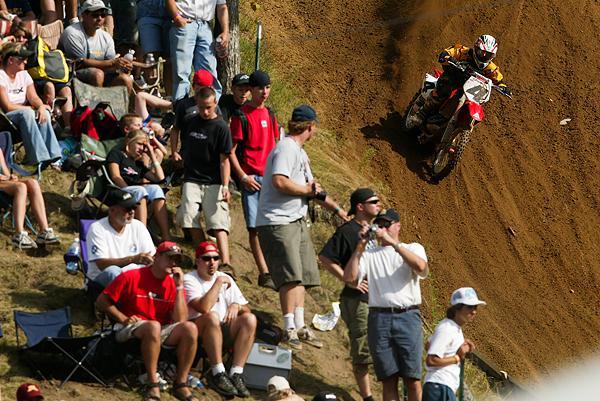 At the season opener for the 2004 AMA Motocross Championship, a feeling that had never been felt before had swept across the pits. There was actually some doubt over Ricky Carmichael!
The 2000, 2001, 2002 and 2003 250 Class Champion (and 1997, 1998 and 1999 125 Champ) had missed the entire 2004 AMA Supercross campaign with a torn ACL. Turns out RC's incredible '03 des Nations ride was not only logged on an underpowered 250 two-stroke, but he was also riding with a bum knee. So Ricky skipped supercross for surgery and rehab, while Chad Reed and Kevin Windham battled for the supercross championship, with Reed coming out with the title. Carmichael had also decided to switch to the CRF450R four-stroke. RC had never missed races before with an injury, and had never raced a thumper. How would he respond?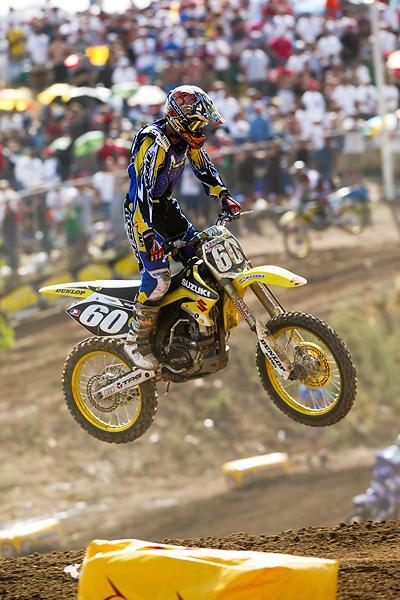 By winning, like usual. Carmichael even rode without a transponder in practice so no one knew where he stood in the lap times until the racing began. Then he promptly dominated both motos. Did the same the next weekend. And the next. Before long, the competition had a serious problem on their hands. Ricky was going to go for a perfect season again!
No doubt the hyper-competitive Carmichael was stung when Kevin Windham got two victories on him in 2003 on the 450.  He wanted to show that, on even equipment, no one could beat him. Through Unadilla and Washougal, two tracks where Windham shines, Carmichael dominated, and by the writing was on the wall. We were about to see another perfect season.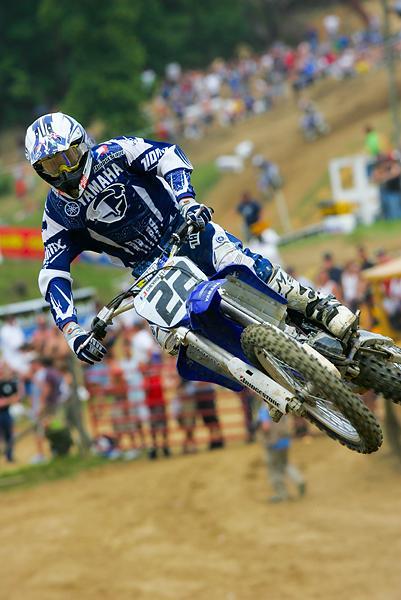 Reed rode well on his Yamaha YZ450F, definitely better than he did on a two-stroke the previous year, but not quite enough to get a moto win, although he battled Carmichael at times. Windham, meanwhile, didn't seem nearly as fired up as he did the year before. If you wanted to find the next challenger to Carmichael, you were going to have to hit the 125 class to find it.
James Stewart was dominating races at the same clip as Carmichael. Through round five, neither had lost a moto. Stewart's streak was made even more impressive since he was riding a KX125 against a field of mainly 250 four-strokes. For whatever reason, Stewart elected not to ride Kawasaki's new KX250F, and when Pro Circuit's Stephane Roncada challenged Stewart to some great battles at Hangtown on one, it looked like Stewart had made the wrong decision. He quickly bounced back and dominated, while Roncada began a downward spiral.
Stewart's only slip came at Red Bud, when he crashed in the first turn of the second moto and did some damage to his bike coming through traffic. He pulled out of the moto, and Mike Brown won the overall for Yamaha of Troy. After that, Stewart won every other race. Basically, 2004 was just one giant set up for 2005, when Carmichael and Stewart would finally get to meet head to head.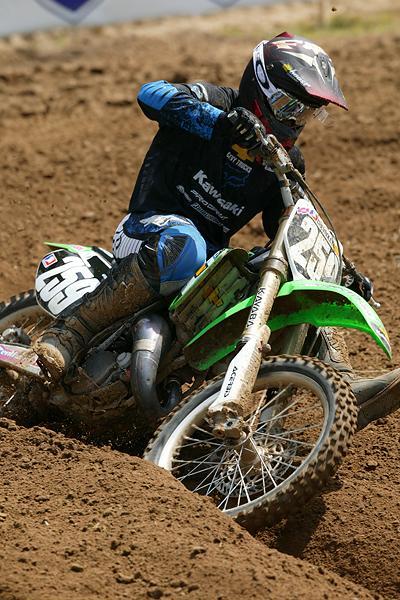 Carmichael would do it on a new bike. In April, while still on the mend from knee surgery, Carmichael announced he had signed with Suzuki. This was a shocker, as the yellow squad's fortunes had sunk so badly in the last few years that many thought there was a Suzuki curse. Carmichael would try to reverse it in 2005.
As for the 2004 Motocross des Nations, the U.S. elected not to send a team. In the decade since their record 13-year win streak had passed, interest in the event had waned quite a bit, so the Yanks stayed home.