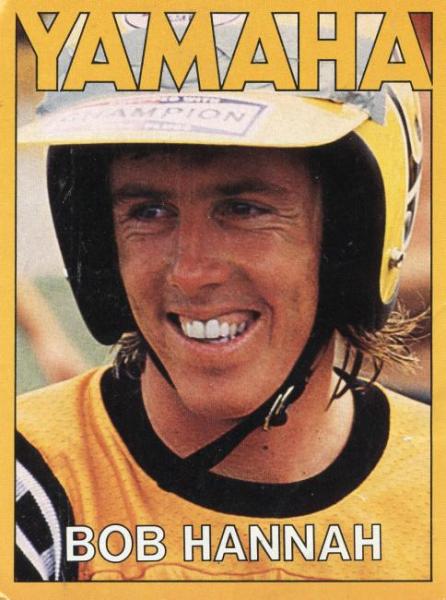 The Inter-Am Series was dead, the Trans-AMAs still flourished, AMA Supercross was growing, and so were the AMA Motocross Championships. But the story of 1976 really starts with the Florida Winter-AMA Series. Yamaha Motors Corp. had hired a pair of relatively unknown racers in the high desert's Bob Hannah and Oregon's Rick Burgett as they got serious about their motocross efforts. Hannah dominated the still-relevant winter tour on his #39 Yamaha, leading Cycle News beat reporter Jimmy "The Greek" Gianatsis to dub the relatively unknown wild child "Hurricane." Burgett did not come off so well; he was "The Lumberjack" based on his Northwestern upbringing.
Hannah really was wild, but he was also extremely fast and hardworking, and nothing and no one intimidated him. And when the 125 National started at Hangtown at the old Plymouth track in NorCal, he went right at established favorite Marty Smith and put a whipping on the #1 Honda factory rider. Hannah so dominated the proceedings that Smith never really recovered—not that he had time to. Honda had enlisted Smith to race in both AMA Motocross and the 125cc Grand Prix tour in Europe against the established Belgian hero Gaston Rahier. The travel back and forth, not to mention inconsistent bikes—Hannah's OW Yamaha was better than the bike Smith rode, though Honda had a decent Type II RC125, but they were afraid it would get "claimed" by another rider (namely Mickey Boone) and all of their factory secrets would go with it.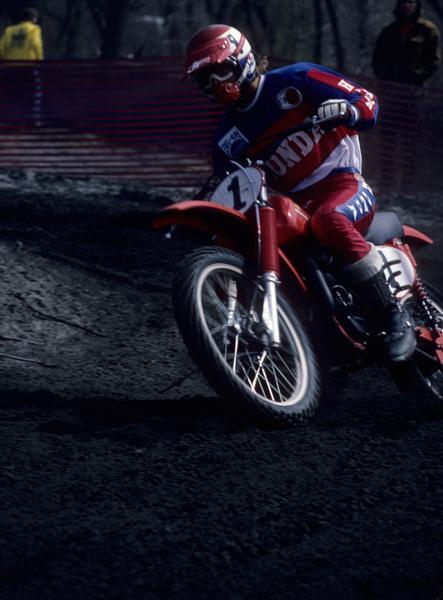 So Smith struggled with the travel scheduling, the changing equipment, and mostly with this new force of nature known as The Hurricane. He did not win a single national along the way, and Hannah would claim Yamaha's first title in the division. But two names did pop up in the win column: privateer Honda rider Steve Wise, who decamped from Kawasaki because their 125 just wasn't right for him, topped the Appalachian Highlands National at Keyer's Ridge, Maryland; and another desert rat named Danny LaPorte took the last two rounds on his Suzuki.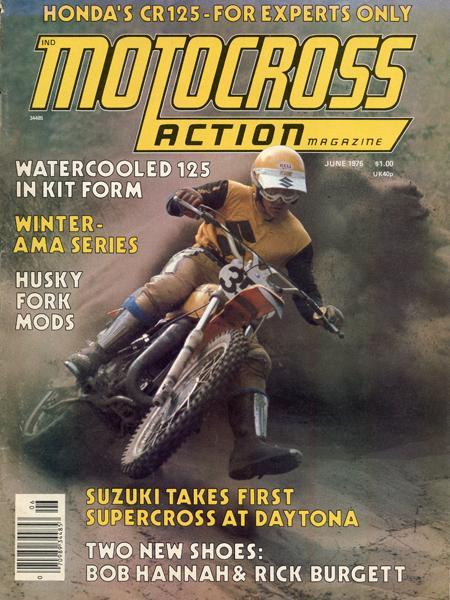 As for Smith, his only wins in '76 came at the Danish 125 GP and the USGP at Mid-Ohio, where he rode Honda's best bike without fear of claiming in an FIM race. But that was it for Smith—he would get his revenge on Hannah one year later in a different class.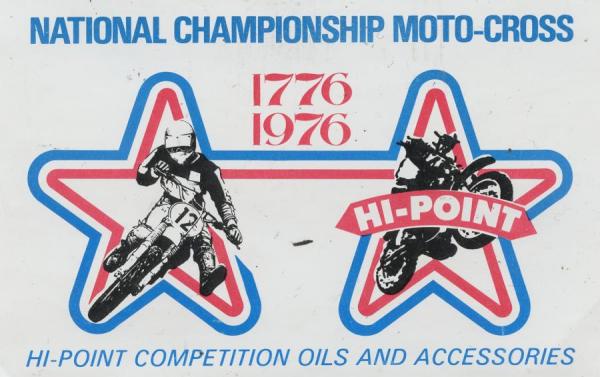 In the 250 class, Tony D. would rack up a second straight title for Suzuki, battling back the likes of Jimmy Weinert, Jimmy Ellis, Hannah, and more to earn his second straight title there. And in the 500cc class, Kent Howerton withstood a fierce late charge by former Husky teammate Gary Semics to take the title—what turned out to be the once-proud Swedish brand's final AMA Motocross title. From former 125 National regular Jeff Greenburg: "Here is one of Werner Straub's pics you could maybe use for your 1976 piece. I'm sure Werner would love it…. That's me sliding out the front end! We sent this to Warren [Reid] and he has it up on his Facebook."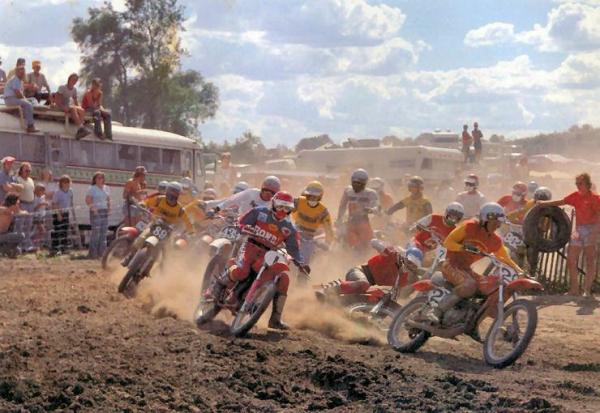 The real story, though, was the emergence of Hannah, who would also go straight at Roger DeCoster in that fall's Trans-AMA Seres. He set the stage for a career that would change the sport forever, beginning with the next year's dominance.
Southwick, Unadilla and Red Bud still on the schedule as of 2011.