1984. Life was simpler back then as we were more worried about whether Bob Geldof had raised enough money for Africa with "We are the World" and how was this new TV program, Cosby Show going to be anyways? The LA Raiders won the Super Bowl, the Edmonton Oilers won the Stanley Cup and the old cowboy Ronald Reagan was re-elected once again.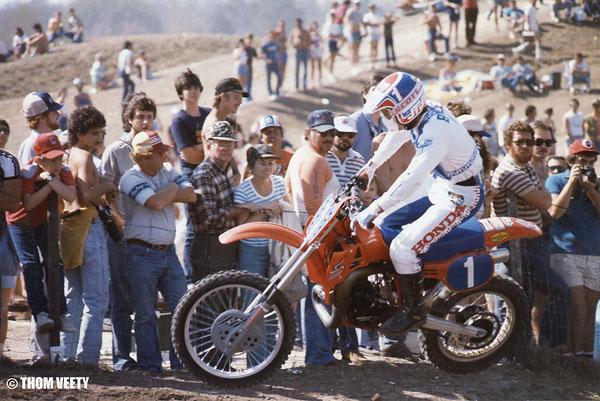 A little closer to home, the AMA motocross series saw some changes as well. Yamaha announced that due to the costs of producing one-off machines, they were going to go racing on modified production bikes and end their works bike program. It was a controversial decision that paid off later in the year with a championship. Mark Barnett, perhaps seeing the future of the 125s belonged to the kids, moved up to the 250 class and Honda snatched rising star Ron Lechien up from Yamaha and installed him in the 250 class.
Honda's David Bailey was sporting the brand new number-one plate after winning the Grand National Championship the previous year. He moved up to the 500 class, which made for funny photos. Defending 500 Champion Broc Glover sported the 500 number-one plate on his YZ490 while Bailey also ran number-one (for the Grand National Title) on his Honda.
Up against the works, water-cooled Honda 500 of Bailey, Glover's getting-old-in-the-teeth YZ490 was no match and Bailey rode to a fairly easy title. Glover would win the last two nationals though and kept David honest throughout and easily took second place in the series.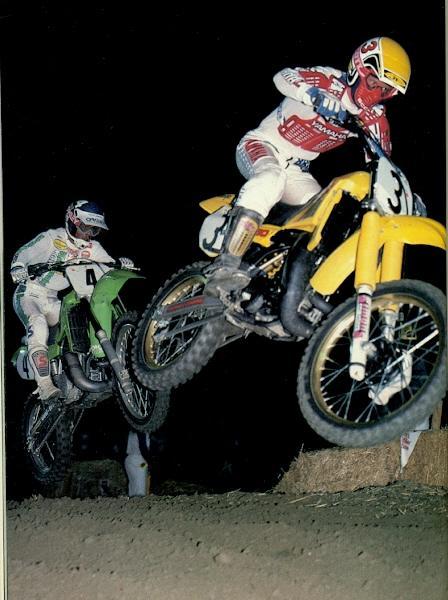 The 125 nationals saw a two-man battle royale between the defending champion Johnny O'Mara (Honda) and Kawasaki's Jeff Ward. O'Mara was as confident as one could get as he was coming off the '84 supercross championship. Those two were the ones left standing after the defections of Barnett and Lechien and they were a class above everyone else in equipment and talent. The two riders would swap moto wins all summer long with Wardy generally getting the second moto and overall win. They even came together a few times with each guy blaming the other guy for what happened. There was no love lost at all and eventually Ward claimed his first (of many) outdoor titles. For Ward and Kawasaki, this championship represented many years of research and development to bring the KX up to par. The battle for third was between privateers (and buddies) Mike Beier and AJ Whiting, with the national number 99 Yamaha of Beier getting the "first privateer" trophy.
The real war was in the 250 outdoor class, as Lechien and Yamaha's Rick Johnson would go at it on and off the track. The two riders grew up in the same town, known as the El Cajon Zone. There was always the rivalry between these two, and now it was for more than just the local Barona Oaks title. These two kids would blow everyone else away (Bob Hannah did win the opening national of the year before, wait for it, getting injured and missing a bunch of races) and leave established riders like Barnett and Howertown in the dust.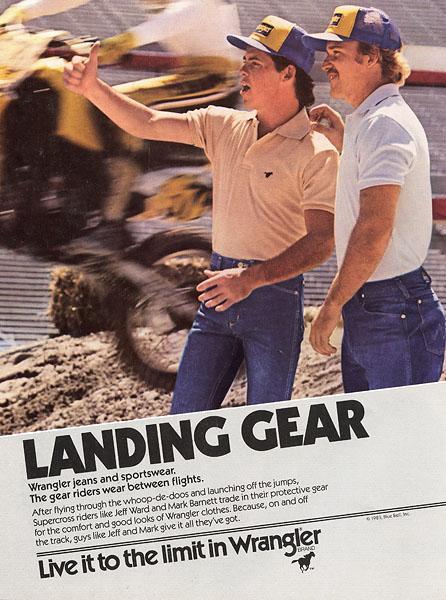 For RJ, winning the 1984 250 Title marked a great comeback after losing the 1982 title in heartbreaking fashion, and then breaking his hip in 1983.
One of the first independent teams, Team Tamm, managed to win the Hangtown national behind Michigan rider Alan King's 4-1 scores for that teams one and only highlight on the year. It would be several decades before the idea of an independent team would rise again.
Lechien told Racer X the other day his memories of that '84 motocross season: "I was 17 years old and outdoors, it was RJ and I. Liles and Hannah were in there at times as well. Mainly, Johnson and I went at it. We battled and it was a good year for me. Unless something happened, it was us two out there trying to kill each other. There was some off track stuff that came into play as well, stuff that was going on at the races was making it back home so that didn't help. We had a feud going for sure, he didn't like getting beat by anyone and especially not me. I was taking it so not serious and he was taking it so seriously, I think that drove him nuts.

"We each won four races and it did come down to the last race at Washougal for the title. I got the holeshot, got out front and got tired. He chased me down and won the title. He took it from me and I was bummed about that. I definitely had a bike advantage over him as well."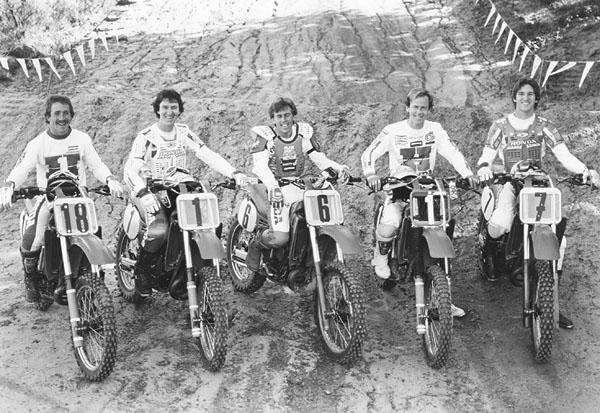 Ronnie continues, getting more animated now. "Not too long ago, I was watching the '84 Saddleback round and we were going at in the second moto when he hit something and his wheel broke. So we were going down the next hill, he was looking down at his wheel and then he looked at me and turned right into me! It took us both down and I was swearing at him when I got up. I got up and finished the moto and I won the overall."

"Anyways, I was watching this race on-line and you can see that he's off in the back of the track getting a new wheel put on, outside the mechanic's area. So that should be a DNQ and whatever points he earned should be taken away. Some thirty years later, I want the title!" laughs Lechien
Once again, America kicked butt at the Motocross des Nations as Jeff Ward put on a show one weekend sweeping both motos in Finland in a dominating fashion. The team consisted of David Bailey (who was replaced by Broc Glover after Bailey got hurt the first week), Ricky Johnson and Ward. The skills acquired by riding supercross were beginning to show through and the American riders were getting really good.