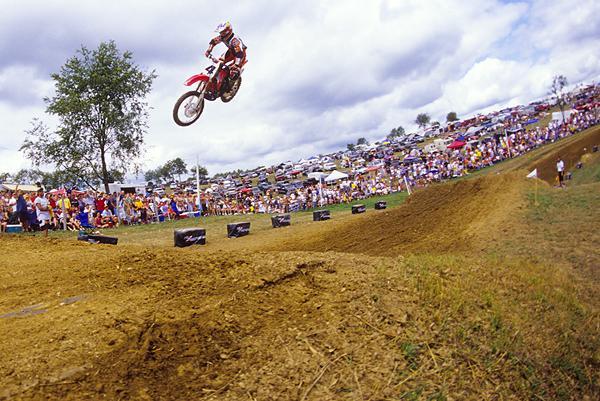 In 2002, the term "perfect season" had not even entered the motocross lexicon. There was simply no way that anyone could ever be expected to avoid bad starts, first-turn crashes, mechanical troubles, slips and falls in 24 motos on the roughest tracks in the business. So perhaps what makes Ricky Carmichael's 2002 AMA Motocross campaign so impressive is that for as impossible as it seemed at the time, Ricky didn't even make it look difficult.
He was never even threatened. Never had a scare. Never had a moto when he couldn't get into the lead until late. Ricky was so good in 2002 that he made something we had never seen before look routine. And also, he made good on his switch to Honda. Fans weren't exactly pumped on RC going to Honda, but it was hard to argue his reasoning—he was really, really good outdoors on the Kawasaki in 2001, but even better on the Honda in 2002.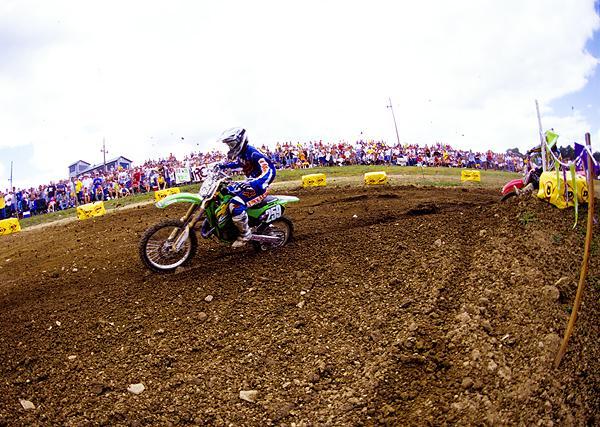 Not that Kawasaki was that bummed. They had a new factory recruit in James "Bubba" Stewart, and the much-hyped 16-year-old somehow managed to overshoot the mark on his expectations. Coming into the season, four riders were expected to run for the 125 crown. The 2001 battlers, Grant Langston and Mike Brown, were back, Stewart had joined the tour, as did Chad Reed. And Reed might have been the favorite. He finished second in the 250 class of the '01 GPs, had dominated the 125 East SX Series, and was armed with the potent YZ250F. With an expected power advantage, many saw the best rider on the best bike and thought of it as an unbeatable combo.
At the Glen Helen opener, James won the first national he ever entered via a smart ride, splitting moto wins with Brown. Then at a muddy Hangtown, he won again. At High Point things came undone when Bubba twisted his knee in practice and could barely get through the motos. Reed outdueled Brown for the first-moto win, and then Brown crashed out of moto two and twisted his knee, as well. Langston was also hurting, so at that point, it looked like all the pre-season hype for Reed was about to play out. But then he jacked up his shoulder at Southwick!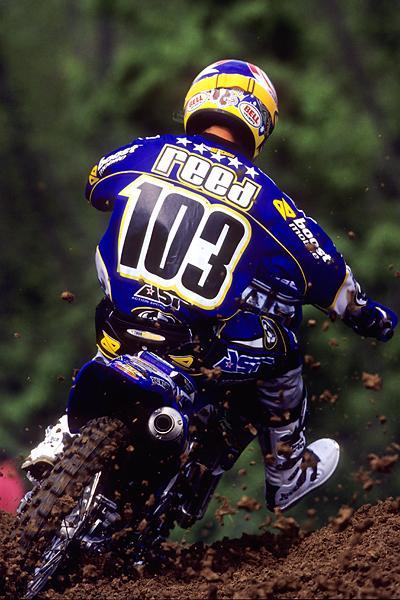 Reed soldiered on through the day in pain (shades of Langston's ride there a year earlier). Stewart has ridiculous speed but his engine blew up. Taking advantage of all of this was Suzuki's Danny Smith, who won his first and only AMA National in an emotional day. Just a few days before the race, Smith's brother had died in a construction incident. Forget championship runs—wins don't get much more emotional than that.
Before long, Stewart had figured out the deal and began clipping off moto wins and overalls. At one point, Reed apparently said he could run with Stewart if he could get a better start, so Stewart took matters into his own hands at Unadilla. While leading the first moto (after a good start), Stewart suddenly started to slow down. He was actually going to let Reed catch up! A startled Reed then took the lead, and Stewart got back on the gas, passed him back and took off. You think a rivalry was beginning to brew between these two?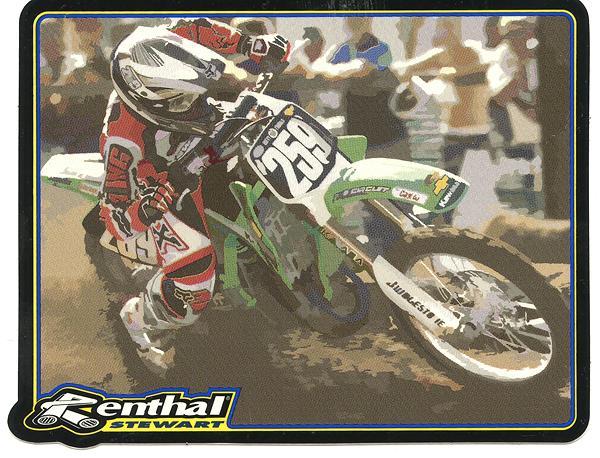 As it turned out, Stewart was even faster than expected outdoors, and he dominated the series by winning the last eight nationals in a row. The Reed/YZ250F combo never caught fire. Reed said he didn't think the 250F was an advantage, but then he never asked to try a YZ125, either.
Meanwhile the 2002 Motocross des Nations was mired in controversy. In a shocker, officials announced the event would take place in the U.S. at Southern California's Competition Park. The facility would move to a new location on Indian tribe lands and build a world-class track just for the event. But progress was either slow or non-existent, and as the race grew closer, anyone who checked the place out left scratching their heads. Finally an incident broke a few days before the race, one of the tribes men fired a gun, and the whole facility was shut down—and the des Nations cancelled. Team USA members Ricky Carmichael, Mike LaRocco and Mike Brown went home. Fans groaned, but a cool international race called the World Cup of Motocross took place at Glen Helen, just to give fans who had traveled halfway across the world something to see. The American team consisted of Tim Ferry, Kyle Lewis and Sean Hamblin, but they came up short against the Australian team of Chad Reed, Michael Byrne and Craig Anderson.
The actual des Nations were rescheduled back in Europe, but the US couldn't get a team and bikes overseas in such a short order. France railed to the victory in the race.