As we hinted, 1991 would be a big year for American Motocross, but not because of anything an American rider did. Rather, it was because of an historic season from a visiting Frenchman that changed the whole landscape of global motocross. Twenty years later, foreign riders are still beating a path to America, following the boot steps of the enigmatic Honda rider who proved that the Americans were no longer invincible at AMA Supercross.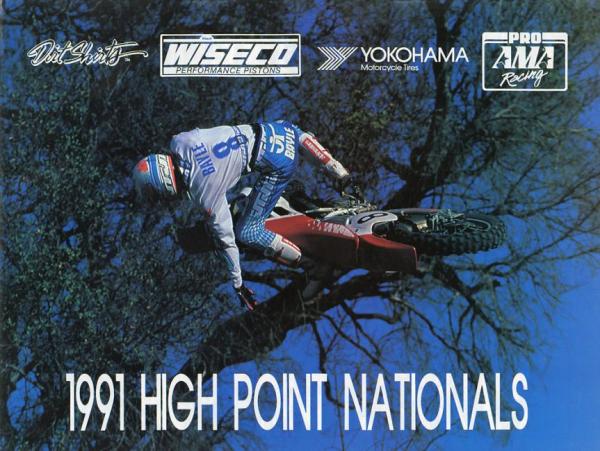 In the two years leading up to 1991 Jean-Michel Bayle served notice that he could win indoors or out, and on any sized bike. He won 125, 250 and 500 Nationals, as well as a handful of AMA Supercross mains, within the first calendar year of his U.S. campaign. So when he put a stop to embittered teammate Jeff Stanton's championship winning streak at two with a resounding AMA Supercross Championship, Stanton seemed to begrudge not only Bayle's seemingly effortless natural ability, but his close friendship with Honda team manager Roger DeCoster as well.
There was also an issue with the fans. This was the era of the first Gulf War, and the announcers in the AMA Supercross series fanned flames of resentment towards the foreigner by simply being over-the-top, pro-American in their race calls. JMB used the abrasive booing for motivation, and that made the fans boo him even more. Not a great moment for anyone, including Stanton and Bradshaw, both of whom seemed to get pulled into it simply because they were American heroes.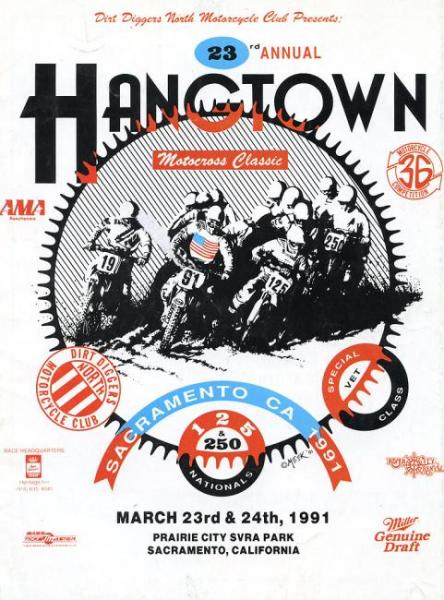 It got worse when the outdoor motocross season started and JMB began to assault Stanton's reign there. The Frenchman got a huge break at the second round at Hangtown when a massive storm turned the OHRV Park into a muddy mess, with a river running right down the middle. It was so deep that Stanton's bike drowned out, as did Jeff Ward's, Damon Bradshaw's and more. Bayle, wearing a #8 fin on top of his helmet that he lifted from a nearby Jack-in-the-Box, kept his Honda CR250 out of the water and managed to finish second behind the upset winner—Honda privateer John Dowd—in the first moto. The second moto was scrapped due to the rising waters, and so Bayle left Hangtown with a 22-point swing on Stanton and everyone else. With the series only lasting seven races, Bayle rode cautiously, never pushing it to the point where he might risk his lead. Stanton would end up winning four of the seven races, but due to his inconsistency he was still 26 points behind Bayle when the series ended at Southwick. JMB won the '91 AMA 250 Motocross title without winning a single race!
In the 500 class Bayle won more races—he split the six wins with a game Jeff Ward—but it was his consistency that paid off, as Bayle outpointed Ward by nine and claimed his third championship of the season. It was a feat that had never been done in the history of motocross, and will not be done again anytime soon, as the 500cc class and 250cc classes would eventually be merged into one, making a triple championship season impossible.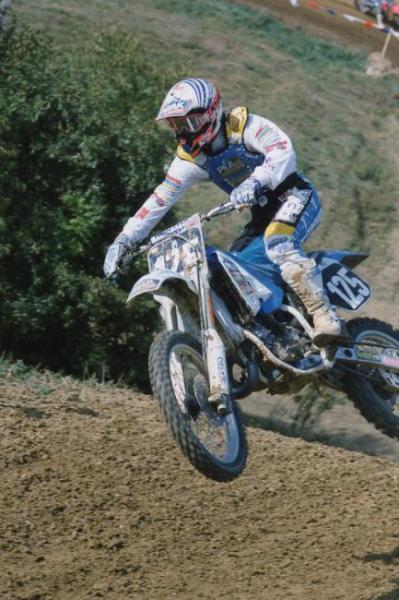 The 125 class would see Mike Kiedrowski, now on Kawasaki, return to his winning ways in the class. Even though Guy Cooper put up an excellent title defense--winning more nationals than anyone in the class with five—he still came up 16 points shy of keeping the #1 plate.
But the real story in the 125 class was taking place behind Kiedrowski and Cooper, as Mitch Payton of Pro Circuit fielded his first full-on racing team, the Peak/Pro Circuit Honda crews of Jeremy McGrath, Brian Swink, Steve Lamson and Jeromy Buehl. McGrath and Swink took the Regional SX titles, and Swink handed Payton his first AMA 125 National win. There would be many, many more to come. Over in Europe, America had another banner year as Trampas Parker became the first American to win two world titles, out-lasting Mike Healey for the #1 plate after getting a little help from Jeff Stanton at the series-finale in Japan. There's a famous photo of a mad-as-hell Healey giving Stanton the finger; we'll see if we can dig it up!  In the 125 class Donny Schmit gave up the #1 plate to his young teammate Stefan Everts, and both of them would move up one year later to battle for the '92 250cc world title with Parker and friends.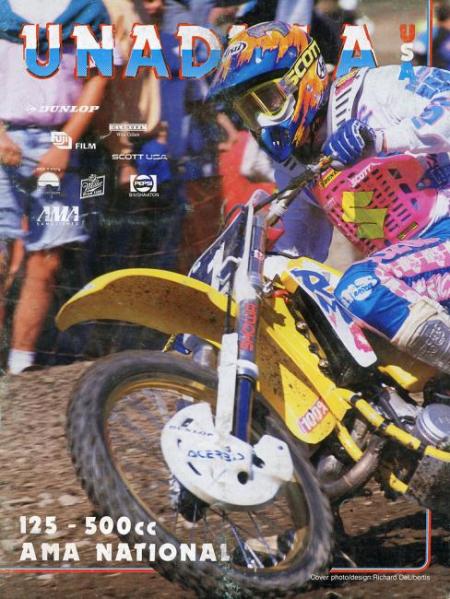 Team USA won another Motocross des Nations—their eleventh in a row—as Stanton once again led the way, with Kiedrowski and Bradshaw in support.